Last week James Beer and I gave a presentation to some local businesses. And it got me thinking.
It made me realise how valuable face-to-face feedback is – something that's easy to lose sight of when you are an online business like us. In a real-life conversation, how you say things, your tone of voice, and the very words coming out of your mouth always have a spontaneity that's often missing online. It really made me think about what Brixx stands for, and what our message is. And I mean that in more than just a "brand" sense – we genuinely have a message which we think is important for businesses to hear.
We're a small company – and we all know what we do – we don't have a written mission statement or anything like that – it's all in our heads already. But sometimes putting thoughts into words can help solidify thoughts into more and better actions.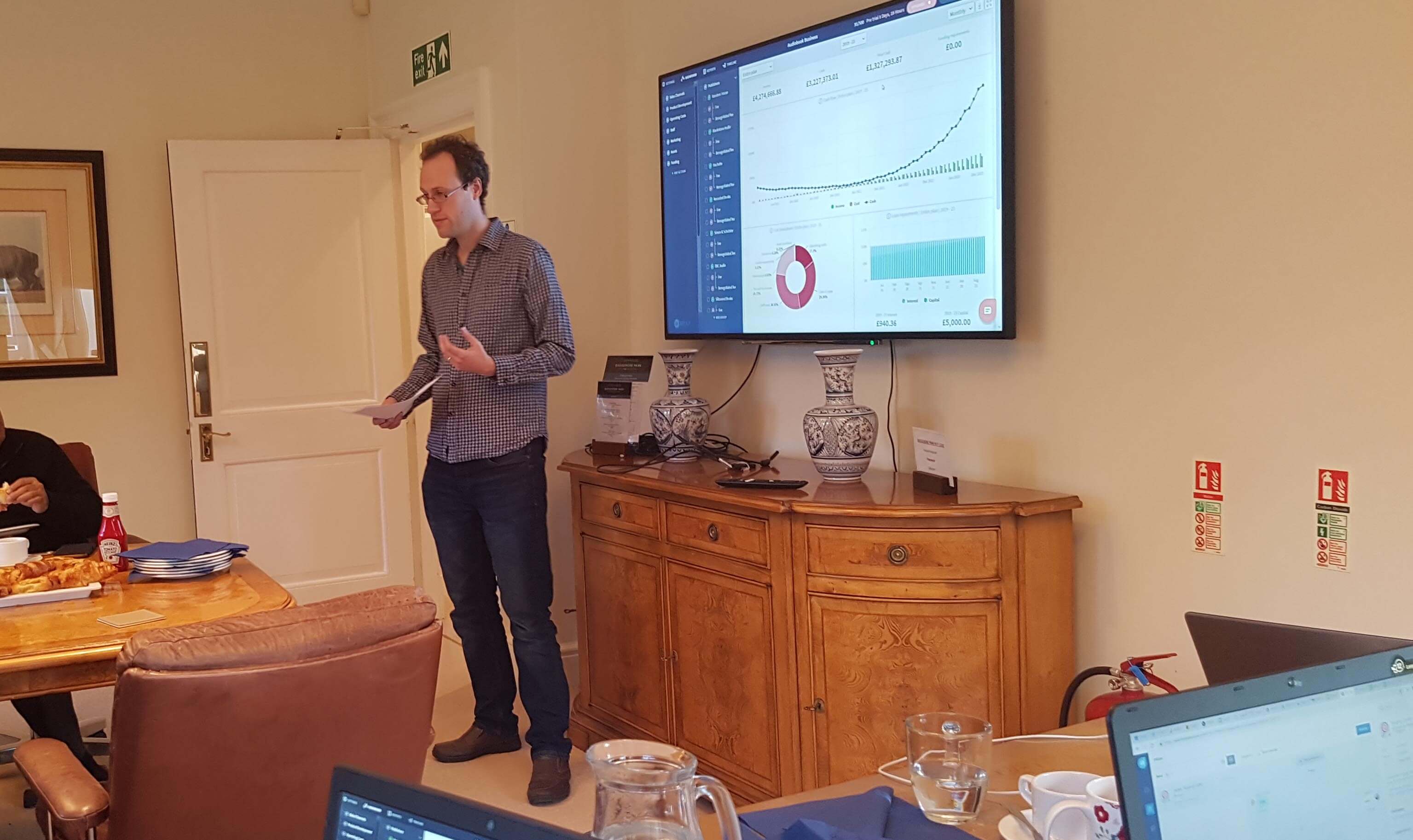 ---
Demystifying finance
We've always made financial software. A few years ago we decided to tackle a long-standing bugbear we had found during in our work. We understood that planning could be made easy. But there is a prevailing attitude that financial planning is a restricted playing field, requiring specialised knowledge. This attitude is reinforced by a lack of simple, visual planning tools.
Making planning accessible became our focus.
I knew that planning could be easy because I had learned about planning the easy way. It's no exaggeration to say that learning how to use our company's own software taught me how to be a financial planner. Making this an even easier, faster process was a natural next step.
And so – our team began a project to make an online financial planning app for startups, businesses and finance professionals. Quite a broad range! But all of these groups have a need that currently goes unfulfilled – visualising financial data and communicating it, simply. Beyond this, the requirements of these groups do vary – but we aimed to address them all.
Startups
Startups need to know if their plans are feasible and to become comfortable with their business' financial challenges before the business even exists. Producing a business plan for investors is the next step, but few tools beyond Excel are available for new businesses with no historic data to extrapolate. And too often entrepreneurs skimp on financial planning, focussing their energy on building the business, without looking ahead to see the direction they're building it in…
Businesses
Existing businesses face changing conditions and opportunities – which you would think would be enough to make planning at least an occasional necessity. But arduous planning tools, lack of financial savvy, or any meaningful real-world scenario testing capability in most tools makes planning a hassle for many businesses. A simple tool, plain-speaking, that puts real-world business activities first and allows some serious financial events to be forecast was obviously needed.
Finance professionals
Finance professionals, accountants and advisors, have a great wealth of knowledge but often struggle to communicate this to non-financial colleagues or clients. We wanted to build a tool to let people express themselves financially, something easy to use but able to produce financial models with enough depth to provide information that would have been arduous to obtain previously.
We want to make financial planning easily accessible for people who aren't accountants, and also provide finance professionals with a great tool in their arsenal for planning.
To put it succinctly – we want to demystify finance. This is a huge task and will always be an ongoing process, as we find new and better ways of delivering information and helping inexperienced planners to become comfortable with their business finances.
We've had thousands of organisations use our software in the past and we've learned a lot from this experience. We learned how to "do the numbers bit" and do it to a professional standard in some heavily regulated industries. But getting financial planning right isn't just about accounting. In fact, when you get down to basics, planning isn't even about numbers. The genesis of any plan comes from thinking "what if…" and then applying that question to reality. It's about looking at a business in a new way, being able to test your assumptions and find out what works best for the future.
If you're reading this, chances are you have at least a passing interest in doing some financial planning. If you don't do any financial planning at the moment, or if it is handled by someone else, then now is the best possible time to start thinking about it. The benefits really are huge 🙂
I hope as reading this have given you some food for thought. Here are a few questions to ponder…
What does financial planning mean to you?
How could your organisation be better at planning?
What kind of future events will you need to plan for?
You know the answers to these questions better than I do – but I hope we agree that answering them is important work.