Easy to use financial modelling software for Xero users
Forecast your business and rapidly model 'what-if' scenarios with ease. Get up and running instantly from your Xero data.
Financial forecasting made easy
Brixx enables you to explore the future of your business, ask 'what-if' questions and analyse progress towards your goals. It takes the work and complexity out of finance. Xero actuals can be updated on-demand for comparison against your forecast.
Modular flexible approach to plan building
Control timing of activities on the drag & drop timeline
Professional Cash Flow, Profit and Loss & Balance Sheet
Detailed actuals vs forecast analysis
Model "what if" scenarios with ease
Automated double-entry accounting for quick and accurate forecasting
Impress investors with exportable reports

How the Xero integration works
1) Connect to Xero
Our partnership with Xero allows you to get a head start in Brixx through your existing company data.
After a simple connection process, Brixx presents you with a structured model of your Business. Your Xero chart of accounts gets mapped to Brixx components and your past data is extrapolated to give your forecast a quick starting point.
2) Model the future
Each component enables you to forecast an existing element of your business. Initially these are based on your Xero chart of accounts.
Add in more components to model future activities in a modular and flexible manner that makes scenario testing intuitive and easy.
Easily plan new hires, asset purchases, new product launches and so much more.
3) Compare actuals vs forecast
The Xero integration means you can instantly compare your Xero historical data with the Brixx forecast you've made.
Conduct variance analysis at a detailed level on our actual vs forecast reports to see if your goals and budgets are on target.

Danilo
Daniel Krusenstrahle, CEO, Fieldly.com
"Brixx has given us an excellent way to visualise our finances. I love the ease of use and the depth of the generated reports."
Danilo
Peter Wood, Accounting services for business
"We love Brixx! It's a brilliant application which is easy and intuitive to use. It's transformed the way in which we can discuss business planning with clients"
About Xero
Xero is world-leading online accounting software built for small business.
Get a real-time view of your cashflow. Log in anytime, anywhere on your Mac, PC, tablet of phone to get a real-time view of your cash flow. It's small business accounting software that's simple, smart and occasionally magical.
Run your business on the go. Use our mobile app to reconcile, send invoices, or create expense claims – from anywhere.
Get paid faster with online invoicing. Send online invoices to your customers – and get updated when they're opened.
Reconcile in seconds. Xero imports and categorises your latest bank transactions. Just click ok to reconcile.
Find out more or try Xero Accounting Software for free.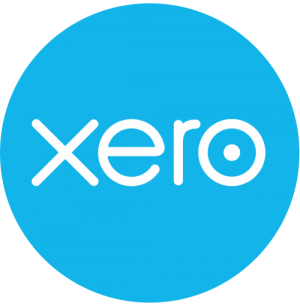 Get started today with Brixx & Xero today