"So what's your burn rate?"
"I'm sorry, my what?"

If you've ever been in this situation, don't feel stupid! You probably know your burn rate even if you've never heard of 'burn rate' before. Burn rate is an incredibly easy, incredibly important gauge for measuring the need for cash and the risk level of a startup.
---
What is burn rate?
Burn rate is the rate at which a business uses up its initial capital before it starts to make money. The rate is measured in the amount of money a business loses per month. It is negative cash, money the business is 'burning' as it tries to pull itself into a self-sustaining, profitable position. Typically this money comes from the business owners, shareholders or other investors. As such, burn rate is an important tool for determining how risky the business is as an investment opportunity, as well as for sizing the problem of bringing the business to a more profitable position.
A good way to remember burn rate is to think of a business like a campfire. The fire needs fuel (cash) to boil water for your tea (success) but will constantly consume fuel (burn rate) until the water's ready.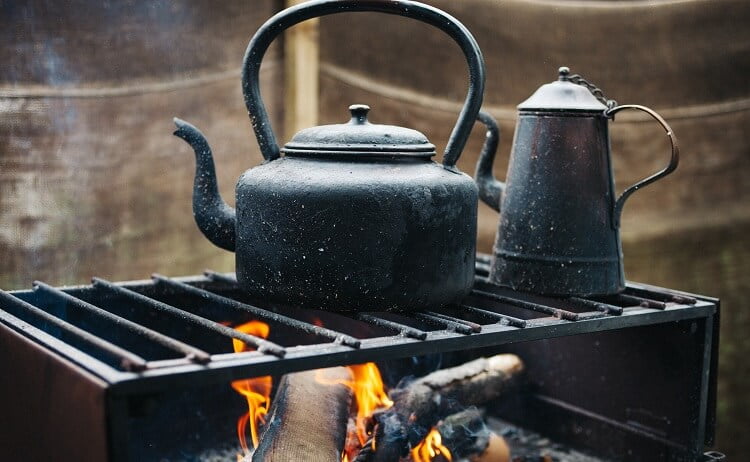 Most new businesses go through a stage of burn. For some businesses, this may only be for a few months, but many businesses take one or more years to become profitable and stop burning money to stay afloat. Some sectors are more prone to long burn periods than others – technology and software companies, in particular, may take years to establish a successful route to market or find the right audience. It's no coincidence that 'burn rate' has its origins in the dot-com bubble when tech startups required massive investment for (seemingly) massive rewards.
---
How to calculate burn rate of cash?
There are two kinds of burn rate, both very simple.
Gross burn rate = monthly spend: the total amount of capital the business spends every month.
Net burn rate = monthly loss: total capital spent in the month, minus any revenue earned that month.
Burn rate is typically a monthly measurement, though in times of particular cash crisis the focus may shift to weekly or even daily burn rates. The maths is the same in either case.
Let's look at two examples to be absolutely clear.
Woodstoves Ltd is an exciting new startup, and as such, they're running on fumes and have only made a few sales so far. Woodstoves Ltd spends £4000 a month on operating costs and an additional £2000 on marketing, for a total of £6000 expenditure per month. Currently, they're making £1000 in sales a month. Their gross burn rate is £6000, while their net burn rate is £5000.
---
So a burn rate chart might be useful?
The Brixx dashboard includes a cash flow chart, great to give you a visual guide to your burn rate. The gap between income and cost bars shows the cash deficit the business faces each period.
Turn on the Cash line, and you'll see the same figures played out cumulatively, giving another perspective on not only how much cash you're burning this month, but also the cumulative cash deficit over the course of the plan.
If you want to pin down the exact monthly burn rate for your business, turn to the Cash Flow report – you can see Net Burn on the Income Less Payments line.
Understanding what burn rate is is pretty simple, but knowing what to do with this information is a bit more involved. Burn rate is useful for business owners in understanding if the cash shortfall they are facing can be covered by their existing working capital arrangements, or whether they will need to seek new sources of capital. Tracking burn rate across time is an important angle to look at for a new business, as it's not just important how much money the business is burning, but what the plans are to reduce the burn rate, and how long the burn period is likely to last.
Answering these questions requires a mid-term financial plan, something Brixx can provide 😉