This week we have introduced teams to Brixx, alongside new pricing packages, longer planning horizons and a host of little improvements and one is allowing teams to work together in Brixx. As I mentioned last week, teams are a completely new way to share plans between different Brixx users. It's also a way to save quite a bit of money on Brixx products, as Business and Pro packages include several team members at a discounted price.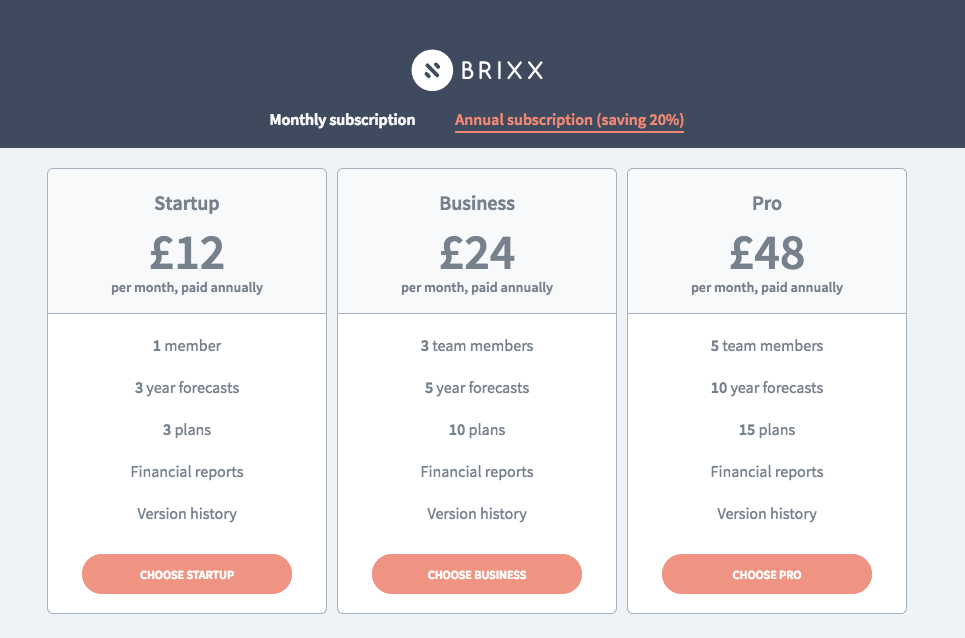 ---
What is a team?
A team is a group of Brixx users on a single subscription. The team owner manages the team. They originally purchased the Brixx subscription and it is they who have the power to invite new members to the team. Here's a quick list of what team owners can do that ordinary team members cannot:
Invite new team members and remove team members

View and edit all plans made on the account

Delete any plan on the account

Access the Billing tab in Brixx to manage the subscription

Make someone else the team owner!
Team owners have a lot of power in Brixx teams, but they are also able to transfer that power to someone else. This means that the person who initially sets up a Brixx team doesn't need to be the one who manages it day-to-day – this responsibility could be given to another team member.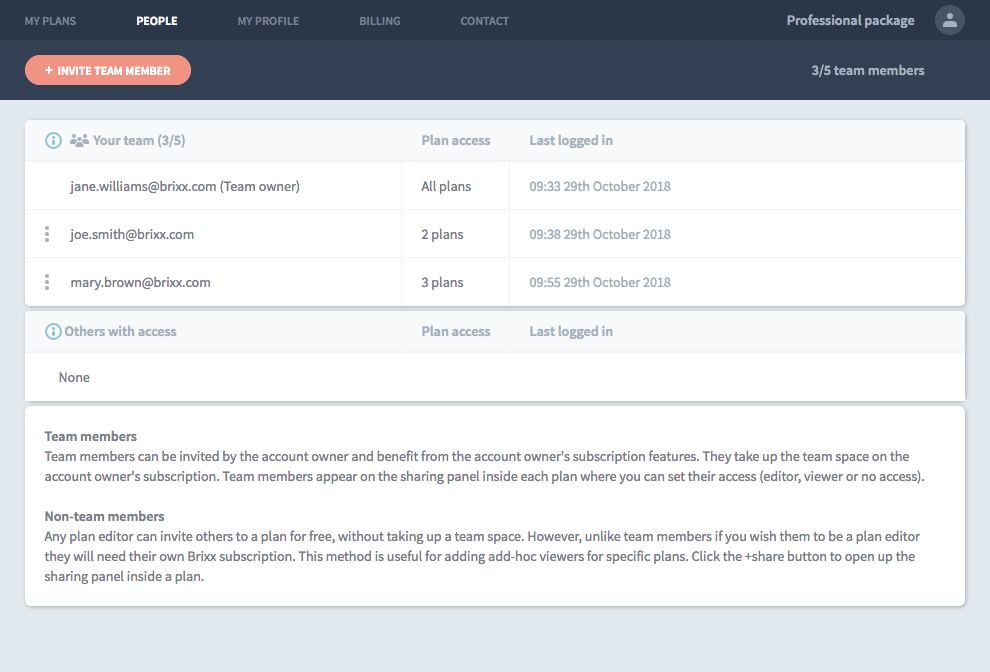 ---
Team members – invite your colleagues, investor, advisor or accountant to work with
Team members are fully fledged members of the team. You can invite anyone to be a member of your team, as long as they are not already on another Brixx team. When you invite team members to your team you have the option to grant them access to all plans on the account – but you can also choose to only give them access to plans of your choosing.

This way, you could have several team members on an account – all who perform different roles in the business. For example, a director who needs to see the financial reports and dashboard could be given viewer access to a short term forecast but editor access to a strategic long term plan, while a business manager and accountant might be given editor access to all.
Create plans, as well as delete plans they have made themselves.

Can be made viewer or editor of plans on the account, on a plan-by-plan basis.

If they have been made an editor of a plan, team members can share that plan with others, as well as make changes to it.
---
Unlimited non-team members
While not part of the team, it's worth talking about non-team members here too! Non-team member is just a catch-all term for any Brixx user who isn't on your team. You can still share plans with them, and they can share plans with you. Non-team members aren't on your account, and so do not benefit from your subscription – if they want subscription features they'll have to get their own – but also they don't take up plan spaces or team spaces on your account.
Non-team members…
Are unlimited – share with as many people as you wish!

Can only see what you give them access to.

Cannot create plans on your account.

If you give them editor access to a plan, they can invite other editors too and make changes to that plan.

Need their own subscription to be an editor.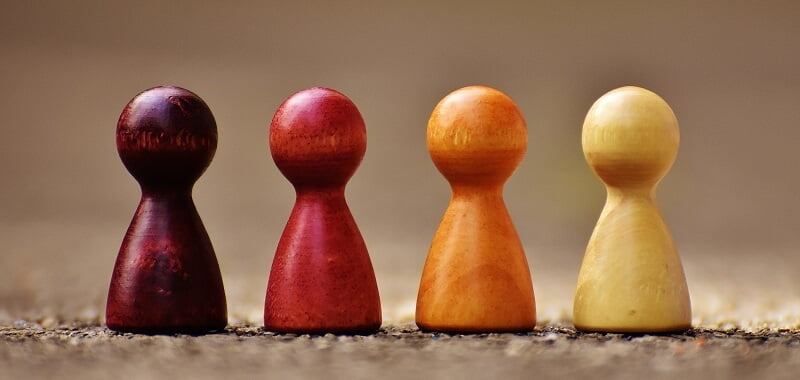 You can read our full guide to using teams in our support area, or sign up and try them out in a free trial.
---
Other new features and changes
In addition to adding Teams to the app, we have also made some user experience improvements to the app:

New Sharing Panel options
The Sharing panel now includes options for adding team members. We've revamped its appearance to handle adding both team members and non-team members to plans. You can also pull up the sharing panel from the My plans page. There is a new button on each plan tile showing the number of people each plan is shared with.
Purchases and upgrades
The benefits of purchases and upgrades now take place more quickly in the app – for example – previously it could take 5-10 minutes for an account to be upgraded after the purchase was made. Now, this process is handled more quickly – generally within 1-2 minutes.
The People page
The People page in the account area shows who has access to plans on the account. This includes Team members, who can be invited here on the People page by the team owner. The People page is also where team owners can remove team members from the team and change ownership of the team to someone else.
New cash terms delay options
There has always been the ability to delay the cash flow side of many transactions in Brixx. For example, delaying the payment of costs by 1-3 months. Responding to requests we have extended these options to 1-12 months. You can find these options in the Opening Balance, Finance Settings and in the Income, Cost of Sales, Operational Cost and now Inventory components.
Inflation changes
In Brixx, Inflation is a tool you can use to increase income and costs in the years ahead. Before the update, it was possible to add inflation in the first financial year of the plan, immediately inflating the figures entered in components. To ensure this doesn't happen, we have made the first year of the inflation input uneditable.
In-app live chat
You can now ask questions and give feedback directly from the app. Talk to us by clicking the orange chat icon in the bottom right of your screen. We're quite friendly so do say hello!

---
Look forward to more updates to come!
This autumn we're turning our attention to tax – a scary prospect suitable for Halloween… to keep up to date with our releases, log in to the app and see what's changed – or subscribe to this blog 🙂