The Business Show is over, it's a new week and we have just about recovered from a couple of intense days at the show last week. Around 16,000 people visited the show on the Wednesday and a similar amount on Thursday. Our bright orange stand was busy from when the doors opened right to the final minutes. We were hard to miss!
We spoke to a huge range of people, from those searching for a business idea to people who have run a business for years and everything in between. It was great to demo to everyone and we got some fantastic feedback, universally positive. It was really interesting to hear the problems people typically encounter when planning their startup and the frustrations people encounter with spreadsheets. Brixx can really make a difference in this regard.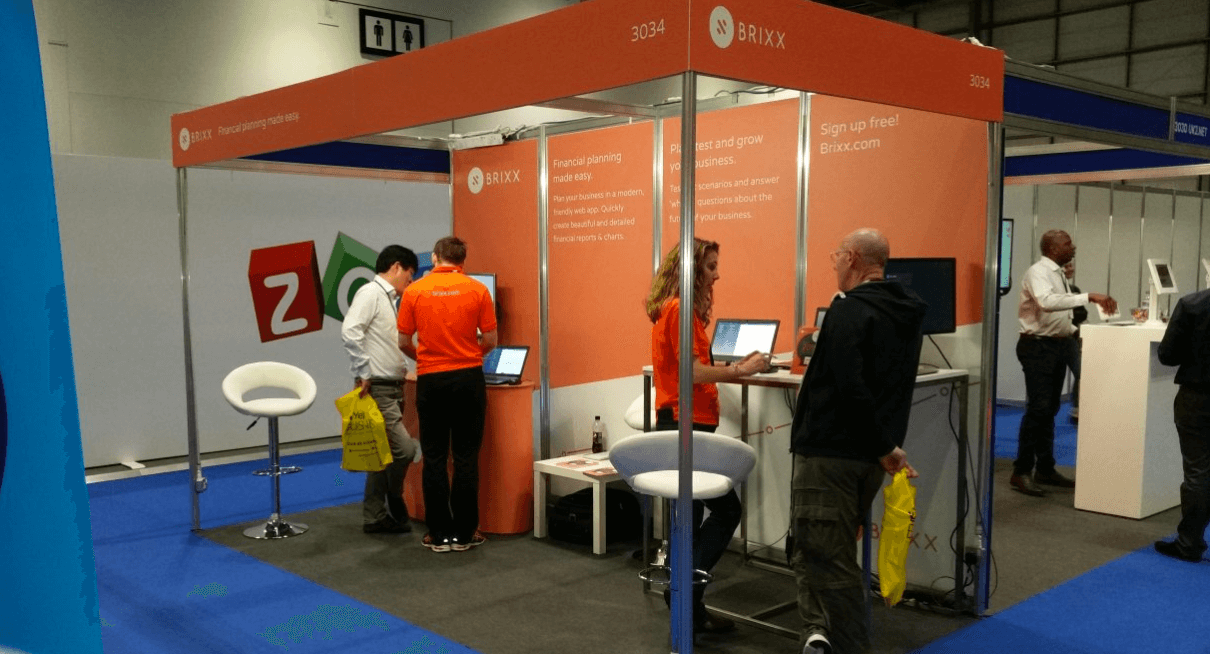 We also got lots of feature requests, for actuals vs forecast, share plan and integration with accounting software. Fortunately, this lines up nicely with our development plans for this year. We've already started work on these items and in the coming months, we can reveal more of our work on them.
---
Show offer
The discount on the annual subscription we were running with the show is still valid. If anyone is interested in the paid features you can currently get 20% off. Just type in the code businessshow17 when you get to payment. You've got until 14th June to redeem it.
I'd like to thank everyone for taking the time to meet us, we'll see you at the next show!