The world has turned upside down in the last few weeks and I can scarcely believe this new reality we are all living in. It's difficult to fathom the sheer amount of hardship this is causing in the UK and around the world.
However, I'm heartened to see the inspirational acts of kindness and goodwill from individuals and communities. It's really important that we help each other through this and keep each other's spirits up!
Here at Brixx, we're doing our best to continue as normal. We closed our office earlier in March and all our staff are now set up at home with their equipment.
It's been a little disruptive and it's taking some time getting used to working at home effectively but thankfully that is the worst of it for us.
---
Xero Beta news
We had initially planned to run an open beta. However, due to restrictions that Xero impose upon apps still in integration beta, we will need to limit the number of people trying it initially.
Many of you have already been in contact about being part of the beta.
We'll be sending out invites soon, if you'd like to be involved please get in touch! Just be aware that places will be limited until we can go for a wider release.
---
What is included in the beta?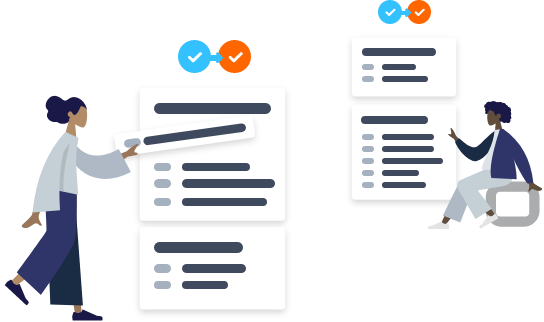 We will be rolling out functionality over the course of the beta and beyond. Here is what will be available at the start of the beta:
What are we starting with?
Connecting a Xero company –

this will happen on plan creation and will allow you to associate a Xero company with one of your Brixx plans

Match your Xero chart of accounts –

Line up your chart of accounts with equivalent report headings in Brixx. This ensures a good matchup in actuals vs forecast reports. Most of this will be done automatically for you.

Created Brixx components –

A new plan created from Xero will start with appropriate Brixx components named after your accounts. You'll start with one Brixx component to one Xero account but you can easily change this to many Brixx components for each Xero account.

Starting forecast data –

You can choose for these created Brixx components to start with some data in. We'd like to expand these options in future but the ones we are starting with are:

Use last years data and modify by x%

Repeat the last month

Blank (enter manually)

Automatic Actuals vs forecast –

One of the primary benefits of connecting your Xero company is for actuals to be filled out automatically. This will happen automatically when you hit the data refresh button. On full release, there will also be an automatic refresh every 24 hours.
Get in contact if you'd like to try this functionality when it's available.
What's coming a bit later?
Connecting an existing Brixx plan to a Xero company

– you'll need to wait slightly longer for connecting your existing Brixx plan to Xero. There is some extra work we need to do to match up Brixx components in an existing plan to a Xero account.

Prepayments & Accruals –

We're working on a flexible solution that handles the sometimes complex double-entry accounting around these methods.

Expanded report format options –

A bit more control over appearances such as hiding unused accounts, choosing decimals places and more

Expanded opening balance

– Adding more options to handle other common assets and liabilities to make it easier to set up your initial position. We're also looking at some usability improvements too.

Roll-forward –

A method to move your plan start date without moving the data in your plan with it

Historical data + re-forecast

– A method to keep a defined amount of past data when you roll forward so that you can re-forecast and still reference this historical period. New report formats will come alongside this too.
We're pretty excited about these projects! The combination of automated actuals, quick re-forecasting and the inherent modelling power of Brixx is going to be a potent combination.
---
Future features we'd like your feedback on
There are plenty of areas in Xero that we could expand upon in future. We've chosen the chart of accounts as our starting point since this will be common to all Xero users.
We'd love to know a bit more about the way you use Xero:
Tracking categories –

Tracking categories could be set up at the section/group level

Xero Budgets –

Importing budgets you've already created in Xero as a starting point in Brixx

Xero payroll –

Importing staff members in your payroll tab as Brixx employee components

Xero asset register –

Using the asset register to create individual asset components

Xero Inventory – Creating Brixx Income and Inventory components based on items in the Xero inventory area
These are all areas we're looking at and will pursue if there is enough interest.
Thanks for your patience! Stay healthy and safe and we'll be in touch again soon.
Get in contact if you'd like to try the Xero beta when it's available.