HOW IT WORKS
Good planning is not just about creating a set of reports. It's about building a financial model. A model that can be manipulated to answer key financial questions, allowing you to make informed decisions about the future.
Build your model

Build your model
Build a model of your business from financial components organised into a structure. This results in a visual picture of all your financial activities.
Forecast your numbers

Forecast your numbers
You are guided through everything from product sales, employee salaries to VAT payments. Reports are then automatically calculated for you.
Simulate scenarios

Simulate scenarios
Brixx is designed with testing out scenarios in mind. Adjust timelines and turn on/off any item in your model and immediately see the effects on your bottom line.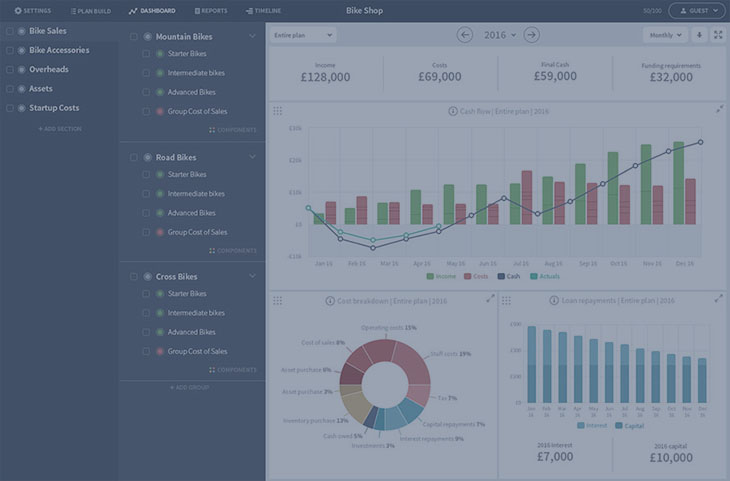 WATCH THE VIDEO
TRY OUT AN EXAMPLE BIKE SHOP PLAN
Run through a tour of the app and have a play with a pre-made plan.