With so many financial modelling software options available these days, it can be difficult to narrow down your choices. At Brixx, we've decided to research a number of these leading tools and stack them up against our own software to help make your decision easier.
In this post, we take a closer look at Poindexter, a financial modelling application. According to their website, Poindexter helps businesses create expert level financial forecasts and pro-forma financial statements without spreadsheets. Similar to our platform, Brixx, Poindexter offers a number of benefits to using financial modelling software over a simple spreadsheet.
We compare the key features of both Poindexter and Brixx in the article below.
In this post, I'll be covering:
Comparing key features
Comparing available integrations
Comparing pricing structures
Final thoughts
We've also written comparative blog posts when it comes to a few of our other biggest competitors. If you haven't yet, be sure to take a look at the following articles to help you find the ideal financial modelling and scenario planning software for your business needs:
If you're looking to test out our software, you can easily take Brixx for a test drive with the bike shop demo or sign up for a free 7-day trial to explore our array of features.
Comparing key features
Our comparison of Poindexter and Brixx begins by looking at their key features. While we have more insight into the functionality of our own software, we've felt it's fair to compare only the features as listed on the Poindexter and Brixx websites. Each financial modelling software and forecasting platform speaks more about their features on their website, where you can dive into some more details but for the purpose of this comparison we'll stick to a quick overview.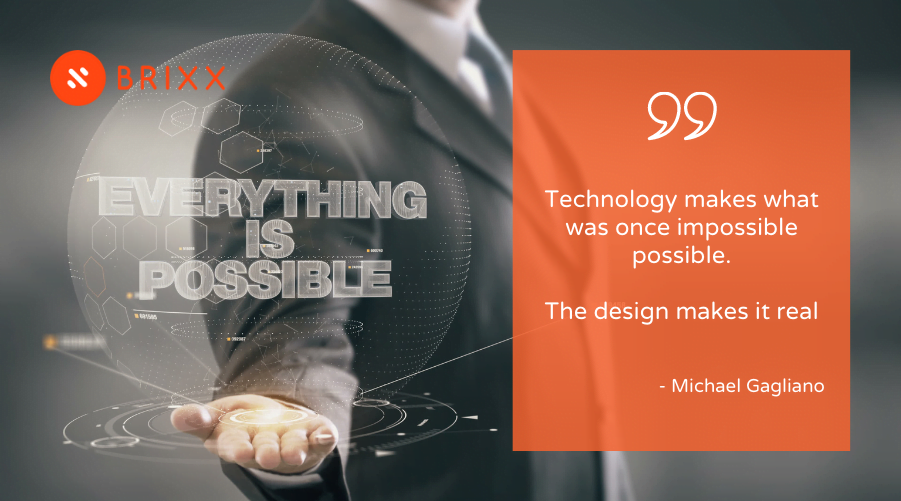 Poindexter
Setup in minutes
Personalized support
Marketing & sales planning
Investment planning
Monthly goal dashboard
Run multiple scenarios
Edit and read-only sharing
Export to Excel
Performance tracking
Full pro-forma financial statements
Forecasts up to 10 years depending on your plan
Brixx
10 year Cash flow projections and cash flow tracking
Professional reports with automated double entry accounting (P&L and Balance Sheet)
Forecast calculators
Multiple scenario testing
Forecast vs actuals comparison
Move any part of the plan on a drag and drop Timeline
Create a visual representation of your business
Allows for teams, sharing and live collaboration
Solutions for startups, businesses and accountants
Teamwork, sharing and collaboration options are at the forefront of modern technology, especially with so many people working from home these days and at Brixx, we believe this is one of our most important features. Paul Denning, Yamaha's World Superbike – Team Principal, shares how the team places importance on teamwork and collaboration to complete their goals.
When looking at the financial modelling, forecasting and reporting capabilities of each of these platforms, one of the standout features of Brixx is the ability to run cash flow projections up to 10 years into the future at its most basic of features. Depending on what your main reason is behind your choice of platform, forecast length and cost should be something to be taken into consideration based on your company's needs.
If you're like most companies researching financial modelling tools, you may be wondering whether sticking to Excel or Google Sheets versus a specialized financial forecasting software like Brixx would be a better plan. We know that businesses are often on the fence, debating whether to use a more traditional financial forecasting method so we'd like to encourage you to take a look at our article "Excel And Google Sheets vs Software For Financial Forecasting" for some tips to help you decide. 
---
Comparing available integrations
Integration and automation is everything in today's digital world and having seamless integration options puts business prediction and forecasting tools like Poindexter and Brixx far above those without.
Poindexter and Brixx both offer an integration to Xero to help keep financial performance tracking as easy as possible. But, we are excited to announce that we will soon begin work on an integration with Quickbooks. We expect Brixx to quickly become a staple Quickbooks financial forecasting platform for startups, businesses and accountants alike once this integration is released. 
Boasting a seamless Xero setup and integration, each of these tools aid in the prediction, forecasting and reporting of business financials. Not sure how to use Xero with a tool like Brixx? No problem, we go over this integration in the video below.
As soon as we have more information on our Quickbooks accounting integration, we'll be sure to let you know – keep your eyes on the Brixx Blog or join our newsletter by visiting the Brixx website.  
---
Comparing pricing structures
As ABBA said, "Money, Money, Money". Selecting the right financial modelling software and cash flow scenario planning tool will largely depend on your budget and what you'd be getting for your purchase.
We've taken a look at the various packages offered by Poindexter and Brixx to help give you an overview of pricing structures. For convenience, all pricing structures are reflective of annual billing amounts, with the monthly payment structures available on each of the Poindexter and Brixx websites. We've also compared their packages for accountants below.
Poindexter For Businesses
Basic – $144 (approximately £105) per year, billed annually
1 Budget (Scenario)
up to 10 Collaborators
3 Years of Forecasting
Quarterly Financials
Full Pro-Forma's (Quarterly)
No Poindexter Watermark
Export to Excel (Quarterly Data)
Email Support
Customer Dashboard
Starter – $240 (approximately £175) per year, billed monthly
3 Budgets (Scenario's)
Xero Integration
5 Years of Forecasting
Monthly Financials
Private Read-Only Sharing
Cash & Revenue Tracking
Export to Excel (Monthly Data)
30 Min. Setup Consultation
More Customer Dashboards
Business – $456 (approximately £330) per client assessed
5 Budgets (Scenario's)
10 Years of Forecasting
Live Support
1 Hour Setup Consultation
Brixx For Business
Startup – £99 per year, billed annually
1 member
3 year forecasts
3 plans
Business – £199 per year, billed annually
3 team members
5 year forecasts
10 plans
Actuals vs forecast
Xero integration
Pro – £299 per year, billed annually
5 team members
10 year forecasts
25 plans
Actuals vs forecast
Xero integration
Both Poindexter and Brixx offer users a free trial version of their platform. With Poindexter, you're able to try out their system for 14 days while Brixx offers a 7 day free trial which you can take advantage of right now.

Poindexter financial modelling software offers custom plans that you can contact them about in order to suit your business's needs while Brixx offers special packages for accountants, bookkeepers and business coaches alike with preferred pricing structures and additional features.
Brixx For Accountants
£599 year, billed annually
3 Pro licences
Add Pro licences at £149.50/year
Exclusive Partner benefits
As a partner you receive
Professional Licences
5 person team per licence
25 plans per licence
1-10 year financial models
All Brixx features
Client Management
Assign licences to your clients
Manage licences and permissions
Navigate easily between clients
Exclusive Partner Pricing
3x Pro licences included
Add more licences at an exclusive Partner Price of £149.50/year
When comparing these two heavyweights, it seems clear that Brixx is an affordable option in comparison to Poindexter. Additionally, the program designed for accountants and advisors allows Brixx to be more versatile in its offerings.
You can read more about the Brixx Partner Program and its benefits in our article "Financial Forecasting For Accountants – The Brixx Partner Program".
Final Thoughts
Brixx has taken on the challenge of comparing ourselves against our top five leading competitors in the financial modelling software field. We've taken this opportunity to get to know the market and what's out there to better serve you and hope that you've enjoyed reading our comparison of Poindexter and Brixx. We've thoroughly enjoyed taking the time to put ourselves up against one of our biggest competitors, Poindexter financial modelling software. In terms of getting more bang for your buck, Brixx certainly seems like the logical choice when it comes to financial forecasting and business scenario planning and with the Quickbooks accounting integration in the works, the sky's the limit! 
Enjoyed our comparison of the Poindexter financial modelling and planning platform? If you haven't already, take a look at the following posts to see how Brixx stacks up against our toughest competitors:
Remember to visit the Brixx Blog for more heavyweight showdowns between Brixx and leading cash flow management; financial forecasting; and scenario modelling tools like Poindexter. You can also take advantage of our free 7-day trial or take Brixx for a test drive with the bike shop demo. 
If you're interested in learning more about the Brixx Partner Program for accountants; bookkeepers; business coaches; or anyone looking to manage multiple clients in tandem – read our "Financial Forecasting For Accountants – The Brixx Partner Program" blog post.